GRC is the greatest quality material in the market. Made extremely strong but amazingly lightweight this Pot has established itself as one of the best selling Pots in Australia. Pots Wholesale Direct has a direct supply chain of the GRC range and is able to offer you well under retail prices with amazing quality GRC Pots. Be sure to place an order today as these are selling fast.
Additional Information
GRC is without a doubt one of the strongest pots on the market and available in just about any custom size and colour.
Available Colours

*Please note we can also do any custom colour in the entire Australian Dulux range for a truly unbeatable quality finish. Additional prices apply for custom sprayed pots, enquire today. Warning – Pots that contain a rust finish do have the potential to leach rust onto the surface below the pot as is the case with all rust surfaces. Products exist that can offer the ability to seal the outside of the pot such as Porters rust sealer but this would need to be applied by the customer.
Detailed Finishes
Please click the images below for a detailed view of the texture and finish of the pot.
Rust Finish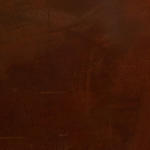 Testimonials
Just wanted to let you know the pots arrived safely today, they were packed excellently! Absolutely LOVE them!! So glad I decided to go with the custom Dulux coat in the Charcoal in the end!! Looks great up against our house/gutter colourings and the pebbles we had already placed in our new garden bed.
Katherine Martin - Far North Queensland
Pots Wholesale Direct were professional and offered great quality custom pots at very competitive rates with fast delivery times. We will be using them again in future orders. At our Thomas Holt Project at Kirrawee they offered extra service by not just delivering the pots to site but personally installing them in place and doing a quality check on all pots before they left the site. This was way beyond my expectations and the site team and I were very impressed.
Paynter Dixon - Sydney
This has been one of the best web-based purchase experiences I have ever had. Thank you for the prompt responses, advice and support in making this work for us.
Savvas - MELBOURNE
Keep up the great work. Thanks for the help unloading them and everything was in perfect condition
Simon Reynolds - Sydney
Definitely the best prices I've found online. Thanks
Ken Davis - Melbourne