Sealing Your Pots
Why Do I Need A Sealer?
A sealer adds to the overall strength of your pots by sealing the inside of your pots to protect against naturally occurring efflorescence.
What Sealer Should I Use?
We can supply you with an amazing quality Bondall Bitumen Sealer to offer the maximum sealing strength possible shown below.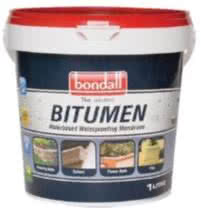 How Much Does Sealer Cost?
1L Tub is $29.95 inc GST each
4L Tub is $79.95 inc GST each
10L Tub is $149.95 inc GST each
Brushes can be supplied to apply the sealer for $2.50 each
How Much Sealer Do I Need?
Speak to one of our trained professionals who can advise on the right amount for your project.
How Do I Apply The Sealer?
The following information is from the Bondall manufacturer on the correct application of bitumen sealer
Tack Free drying time in 60-90 mins
Recoat: 2-4hrs
Dry Film: 24hrs
Backfilling soil: 4 days
Immersed Areas: 21 days
Recommended 2 coats applied at different directions
Based at an ambient temp of 20c
Important Fertiliser Information
Slow release fertilisers such as osmocote found in premium potting mixes can create the following effect similar to efflorescence as shown below if pots are not sealed using our recommend Bondall Bitumen Sealer.
The effect on the outside of the pot can be wiped off pots finished in our Dulux sprayed pots but by presealing the pots you can avoid this happening in the first place.