Stonelite GRC Lightweight Pots & Planters
StoneLite GRC is a lightweight pot exclusive to Pots Wholesale Direct and has been developed over 30 years to offer half the weight and double the strength pots in Australia. The StoneLite GRC production process allows for amazingly strong quality  to be produced whilst at the same time the pots are very lightweight for use in any area such as Balconies, Gardens, Patios and more.
Our Stonelite GRC pots are the ultimate lightweight solution for all your gardening needs! Made from high-quality Glass Reinforced Concrete (GRC), these pots are strong, durable, and yet surprisingly lightweight.  Whether you want to create a beautiful display of flowers, grow your own herbs and vegetables, or simply add some greenery to your space, Stonelite GRC pots are the way to go.
Additional Information
Unlike traditional heavy pots, these pots are incredibly lightweight, which makes them easy to move around and rearrange whenever you like. They are also weather-resistant, so you can be sure they will last for many years to come. The Stonelite GRC pots are available in a range of sizes, shapes, and colours to suit any taste and style. From small and cute to large and imposing, these pots are sure to make a statement in your garden or patio. So why wait? Order your Stonelite GRC pots today and transform your outdoor space into a stunning oasis of greenery.
Did you know our StoneLite GRC Pots are on average half the weight of a normal pot but just as strong due to the quality controlled manufacturing process. It is made from strong Glass Reinforced Construction materials making it a commercial grade product with the best price available on the market. StoneLite GRC can be custom sprayed in any Australian Dulux colour with over 4000 available or can come in a factory Concrete finish. The StoneLite GRC factory specialises in best selling moulds and low delivery times.
OUR BEST SELLING COLOURS
*Please note we can also do almost any custom colour in the entire Australian Dulux range for a truly unbeatable quality finish. Additional prices apply for custom sprayed pots, enquire today. Some colours like rust can produce leaching so please refer to our terms and conditions for more information.
Detailed Finishes
Please click the images below for a detailed view of the texture and finish of the pot.
Concrete Finish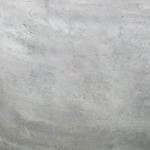 Testimonials
Just wanted to let you know the pots arrived safely today, they were packed excellently! Absolutely LOVE them!! So glad I decided to go with the custom Dulux coat in the Charcoal in the end!! Looks great up against our house/gutter colourings and the pebbles we had already placed in our new garden bed.
Katherine Martin - Far North Queensland
Pots Wholesale Direct were professional and offered great quality custom pots at very competitive rates with fast delivery times. We will be using them again in future orders. At our Thomas Holt Project at Kirrawee they offered extra service by not just delivering the pots to site but personally installing them in place and doing a quality check on all pots before they left the site. This was way beyond my expectations and the site team and I were very impressed.
Paynter Dixon - Sydney
This has been one of the best web-based purchase experiences I have ever had. Thank you for the prompt responses, advice and support in making this work for us.
Savvas - MELBOURNE
Keep up the great work. Thanks for the help unloading them and everything was in perfect condition
Simon Reynolds - Sydney
Definitely the best prices I've found online. Thanks
Ken Davis - Melbourne