Terrazzo is a composite of marble, quartz, granite, glass, and other suitable chips. This is poured into a binding material and the whole mixture is cured, ground and polished to produce a uniform product. This is then used in a range of items including flooring, panels for walls and patios, and garden pots. Made from Fibreglass which is a plastic that has been reinforced with glass fibre, giving the finished product incredible strength. It is used to make an enormous variety of products including surfboards, hot tubs, roofing, pipes, and cladding.
Available Colours


*Please note we can also do any custom colour in the entire Australian Dulux range for a truly unbeatable quality finish. Additional prices apply for custom sprayed pots, enquire today.
Additional Information
Detailed Finishes
Please click the images below for a detailed view of the texture and finish.
Black Terrazzo Finish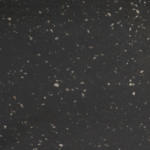 White Terrazzo Finish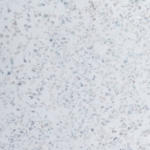 The Best Range of Lightweight Terrazzo and Fibreglass Highest Quality Pots
Pots Wholesale Direct stock a wide selection of lightweight terrazzo and fibreglass pots. These pots are ideal for moving more easily than traditional terracotta or concrete pots, making them a good option for people who rent or like to rearrange their garden often.
Fantastically low prices
Our low prices are based on our incredible bulk buying power and lack of costly showroom overheads. The savings we make enable us to give our customers the most competitive prices possible. We are so good we manage to undercut our competition by up to 40% on average across our entire product range.
Convenient shipping across the range
Order direct from us and take advantage of our nationwide delivery. We will ship your order straight to your door, removing the inconvenience of having to do the heavy lifting yourself. Our team take the time to package your purchase securely, making sure they arrive use as advertised.
Speak to us today
Contact the team at Pots Wholesale Direct and we will be happy to answer your questions, queries and provide expert product knowledge. Call us on 1300 139 173 and we can process your order and payment, getting your items off to you quickly and ensuring they arrive in perfect condition. You can also fill in our contact form and we will be back in touch as soon as we can.
Testimonials
Just wanted to let you know the pots arrived safely today, they were packed excellently! Absolutely LOVE them!! So glad I decided to go with the custom Dulux coat in the Charcoal in the end!! Looks great up against our house/gutter colourings and the pebbles we had already placed in our new garden bed.
Katherine Martin - Far North Queensland
Pots Wholesale Direct were professional and offered great quality custom pots at very competitive rates with fast delivery times. We will be using them again in future orders. At our Thomas Holt Project at Kirrawee they offered extra service by not just delivering the pots to site but personally installing them in place and doing a quality check on all pots before they left the site. This was way beyond my expectations and the site team and I were very impressed.
Paynter Dixon - Sydney
This has been one of the best web-based purchase experiences I have ever had. Thank you for the prompt responses, advice and support in making this work for us.
Savvas - MELBOURNE
Keep up the great work. Thanks for the help unloading them and everything was in perfect condition
Simon Reynolds - Sydney
Definitely the best prices I've found online. Thanks
Ken Davis - Melbourne