custom sizes and custom colours
At Pots Wholesale Direct we offer
Custom sized pots and custom Australian Dulux colours across our GRC, StoneLite GRC and Lightweight Terrazzo ranges. We provide the highest quality workmanship with Australian standards managing and overseeing the entire process. Trained Australian professionals that pack, protect and deliver your custom pot styles. The best part is even after the custom pot has been created we still are cheaper than the competition. Enquire Today!
GEt in touch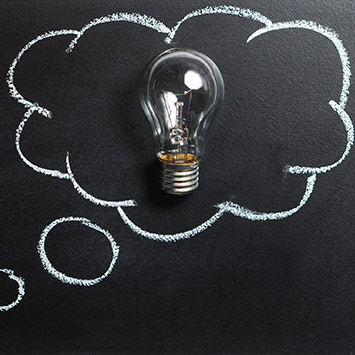 Requirements Phase
We have our experienced team document your custom requirements whilst offering over 30 years industry leading experience to help guide you towards optimum outcomes for the best possible Pot.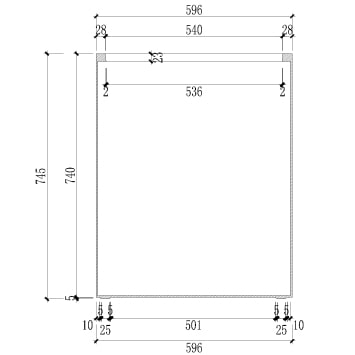 Design Phase
We then commence your custom design in our own factories providing you an exact match to your custom specification using industry leading materials and quality controlled manufacturing methods to ensure you get a commercial quality end product.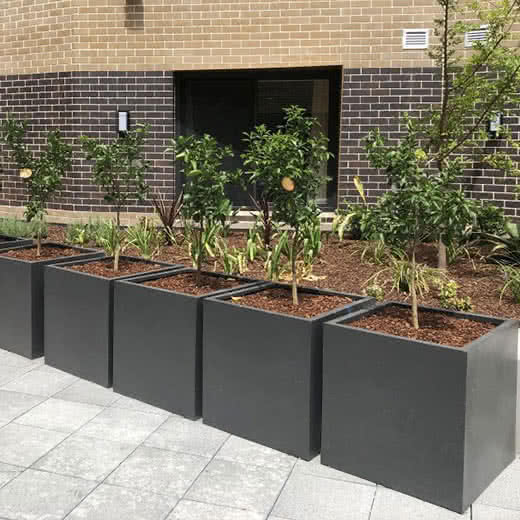 Implementation Phase
Our experienced team will organise your delivery on time using the most advanced packing techniques to protect your custom made investment. We then use our own delivery trucks to manage transport to your location where we can help you unload your final product.
Custom Painted Pot Finishes
Pots Wholesale Direct is able to offer high end custom sprayed finishes in the industry leading Australian Dulux for our Pots so customers can meet large commercial order requirements. We know our customers sometimes need a completely different paint finish and we are able to offer that whilst still being more affordable than the competition. Check out the advantages of custom Dulux finishes here.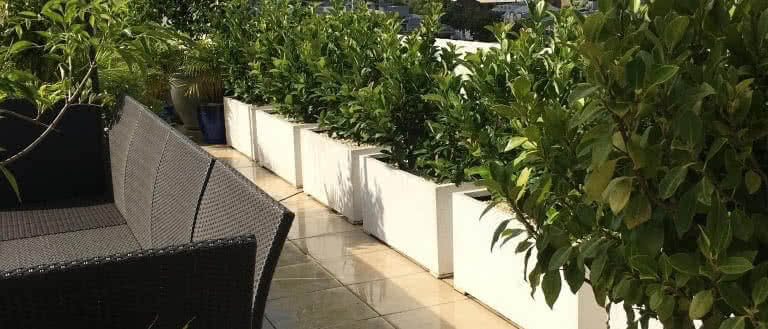 custom pot shapes and sizes
Pots Wholesale Direct is also able to offer custom manufacturing for certain ranges with pots manufactured to order in negotiation with suppliers requirements. This allows us to take on large commercial order requirements better than anyone in Australia. We know our customers sometimes need a completely different style, design or dimension and in most cases we are able to meet customer requirements.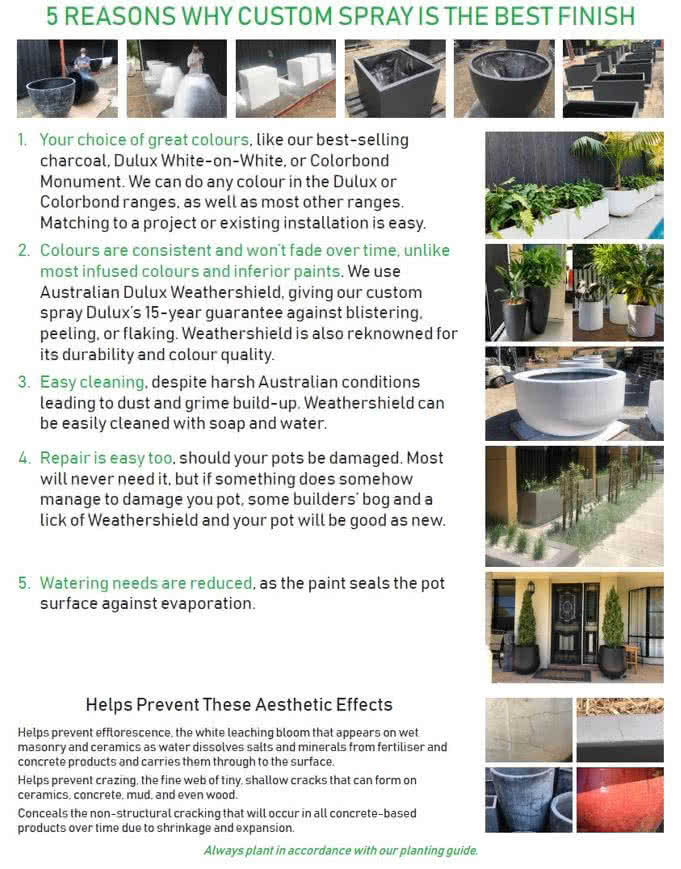 Testimonials
Just wanted to let you know the pots arrived safely today, they were packed excellently! Absolutely LOVE them!! So glad I decided to go with the custom Dulux coat in the Charcoal in the end!! Looks great up against our house/gutter colourings and the pebbles we had already placed in our new garden bed.
Katherine Martin - Far North Queensland
Pots Wholesale Direct were professional and offered great quality custom pots at very competitive rates with fast delivery times. We will be using them again in future orders. At our Thomas Holt Project at Kirrawee they offered extra service by not just delivering the pots to site but personally installing them in place and doing a quality check on all pots before they left the site. This was way beyond my expectations and the site team and I were very impressed.
Paynter Dixon - Sydney
This has been one of the best web-based purchase experiences I have ever had. Thank you for the prompt responses, advice and support in making this work for us.
Savvas - MELBOURNE
Keep up the great work. Thanks for the help unloading them and everything was in perfect condition
Simon Reynolds - Sydney
Definitely the best prices I've found online. Thanks
Ken Davis - Melbourne