We have a long history selling Pots to commercial and residential customers with over 30 years of experience in the pots industry and an unsurpassed, large range. Since opening in 1991 we have unpacked and shipped over one thousand twenty-tonne containers, with tens of thousands of pots delivered to people's doorsteps Australia-wide.
What sets us apart from competition is that we specialise in affordable delivery to doorsteps in Sydney, Melbourne, Canberra, Perth, Brisbane, Adelaide and the rest of Australia. We use professional packing techniques that ensure your pots reach you in the same condition they left with shrink-wrapping pots on pallets to secure our pots and provide peace of mind for our customers.
GEt in touch
10 Reasons to buy your wholesale garden pots from us:
We offer the Best Prices in Australia by up to 40%
We only sell Commercial Grade Quality products
We've been supplying Pots in Australia for over 30 years
We're 100% Australian owned and operated
We have been operating in partnership with our factories for over 30 years so we can carefully monitor quality control
We cut out the middleman and ship direct to you
We deliver Australia Wide quickly and affordably
We have trained staff that can give you the right advice
We create Custom Sizes and Custom Colours to meet any commercial requirement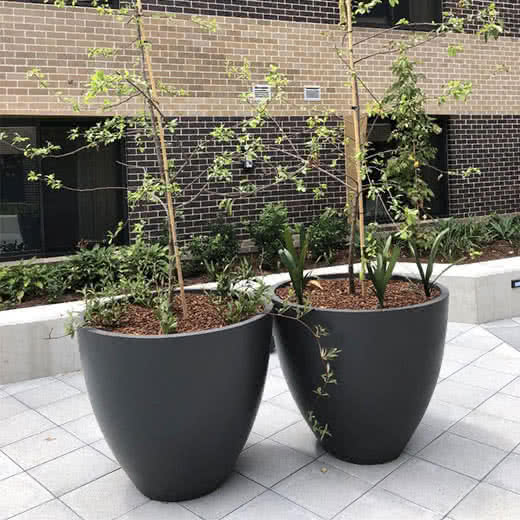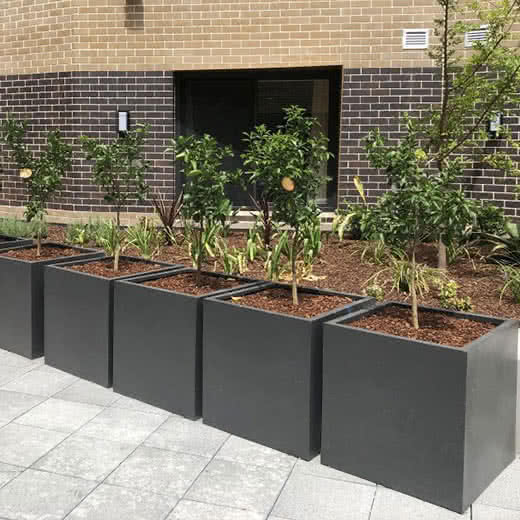 Get in touch and place your order today
Discover more by browsing our site and viewing the full selection. If you have any questions or queries, or would like to place an order, get in touch and our helpful and friendly staff can assist you. Call us on 1300 139 173, or alternatively, you can fill in our contact form and we will be back in touch as soon as we can.
Testimonials
Just wanted to let you know the pots arrived safely today, they were packed excellently! Absolutely LOVE them!! So glad I decided to go with the custom Dulux coat in the Charcoal in the end!! Looks great up against our house/gutter colourings and the pebbles we had already placed in our new garden bed.
Katherine Martin - Far North Queensland
Pots Wholesale Direct were professional and offered great quality custom pots at very competitive rates with fast delivery times. We will be using them again in future orders. At our Thomas Holt Project at Kirrawee they offered extra service by not just delivering the pots to site but personally installing them in place and doing a quality check on all pots before they left the site. This was way beyond my expectations and the site team and I were very impressed.
Paynter Dixon - Sydney
This has been one of the best web-based purchase experiences I have ever had. Thank you for the prompt responses, advice and support in making this work for us.
Savvas - MELBOURNE
Keep up the great work. Thanks for the help unloading them and everything was in perfect condition
Simon Reynolds - Sydney
Definitely the best prices I've found online. Thanks
Ken Davis - Melbourne